Company profile
At Mannesmann Stainless Tubes, we are proud of our commitment to the continuous innovation and development of our production range to support the most demanding of Customer needs, across the global market.
At the foundation of our reputation is our cultural commitment to quality and integrity, passionate about understanding our Customer's needs and product applications.
We serve diverse markets, including the Oil & Gas, Power and Aerospace sectors. We embrace innovation and are a key driver and contributor to the generation of new specifications that become tomorrows' standards.
Our product range is from 1.6 mm (0.063") to 280 mm (11") outside diameter across the full range of seamless austenitic stainless and Nickel alloy grades, complemented by super- austenitics like 904L and 6Mo, duplex and super duplex alloys, and a complete family of Nickel alloys.
Our global production facilities in Europe and the US are supported by a global commercial organization.
From the origins of the Mannesmann brothers and their invention in 1885 of the rolling process for the production of seamless tubes, in Remscheid, Germany, today we are proud to be: Tube Experts – it's what we are, it's what we do.
---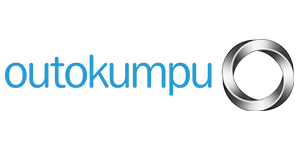 Company profile
Outokumpu is the global leader in stainless steel. The company creates advanced materials that are efficient, long lasting and recyclable – helping to build a world that lasts forever. The cornerstone of our business is enabling growth and innovation through environmentally, economically, and socially sustainable stainless steel products to benefit modern society for generations to come. Our history goes back to the invention of steel and we continue to drive stainless steel innovation.
Duplex stainless steel was developed by Outokumpu more than 80 years ago. Since then the company has produced more than half the world's consumption of duplex. Outokumpu duplex stainless steels offer an excellent combination of strength and corrosion resistance. As a result material thickness and costs can be reduced significantly in a wide range of applications. Outokumpu's duplex innovation is unmatched in the industry and the development still goes on.
---
Company profile
Are you looking for materials that can withstand ammonium chlorides, sulfides, high pressures, seawater, or even aggressive hot sour environments? Combating extreme conditions requires selecting innovative materials that ensure less downtime, more output and overall peace of mind.
At Sandvik, we are setting industry standards with our next level, high-performance materials to help you meet new operational demands brought about by extreme water depths below 10,000 ft. (3,000 m) and temperatures above 400 °F (204 °C). Our advanced corrosion-resistant alloys offer increased reliability and enhanced corrosion resistance for the harshest conditions while reducing environmental impact.
As a world-leading developer and manufacturer of advanced stainless steels and special alloys, our material solutions contribute to your productivity, process reliability and cost-efficiency. In partnership with you, we jointly develop materials that meet the challenges of the future.
Our broad range of high-performance tubular materials includes Sanicro® 35, a super-austenitic grade that bridges material property gaps between stainless steels and costly nickel alloys and SAF 2205™+, a duplex (austenitic-ferritic) stainless steel that is optimized to withstand extreme corrosion, has a high resistance to stress corrosion cracking (SSC), and is certified for the latest subsea requirements.
Are you battling extreme corrosion? Let's talk performance.
---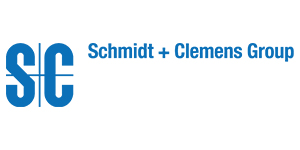 Company profile
The name Schmidt + Clemens has stood for high-quality special steel solutions for more than 140 years. Be it spun casting, static casting, investment casting or forgings, we will face your challenges head on.
Schmidt + Clemens Group is a privately owned German manufacturer of specialised alloys and components, supplying to the following industries: Petrochemical Industry, Separation Technology, Power Technology and Industrial Furnace Construction. With an international network of production plants and sales offices, we are a global player in our business field. Known as a consistently reliable business partner, S+C products are exported to over 85 countries.
Ongoing investments in R&D as well as our people, ensure that we work according to the latest technical standards. We use this as a basis to continually improve our products to suit your needs.
---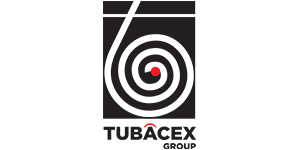 Company profile
The TUBACEX Group is a leading company in the supply of seamless stainless steel and high alloy tubular products. With our own production plants in Spain, Austria, Italy, the United States, India and Thailand, a global distribution network and a worldwide sales presence, TUBACEX has the most extensive portfolio in the market, covering a wide range of services from the design to installation and maintenance operations. At TUBACEX, we believe in open innovation as a tool to turn the most demanding needs into tailor-made solutions of high technological value developed in co-creation with our customers. This is possible thanks to our market knowledge and the product performance, as well as our command of the technological processes. We develop our activity seeking excellence, from continuous improvement and with the involvement of our people. A team of professionals attend to our customers, and whose effort and dedication shape our products.